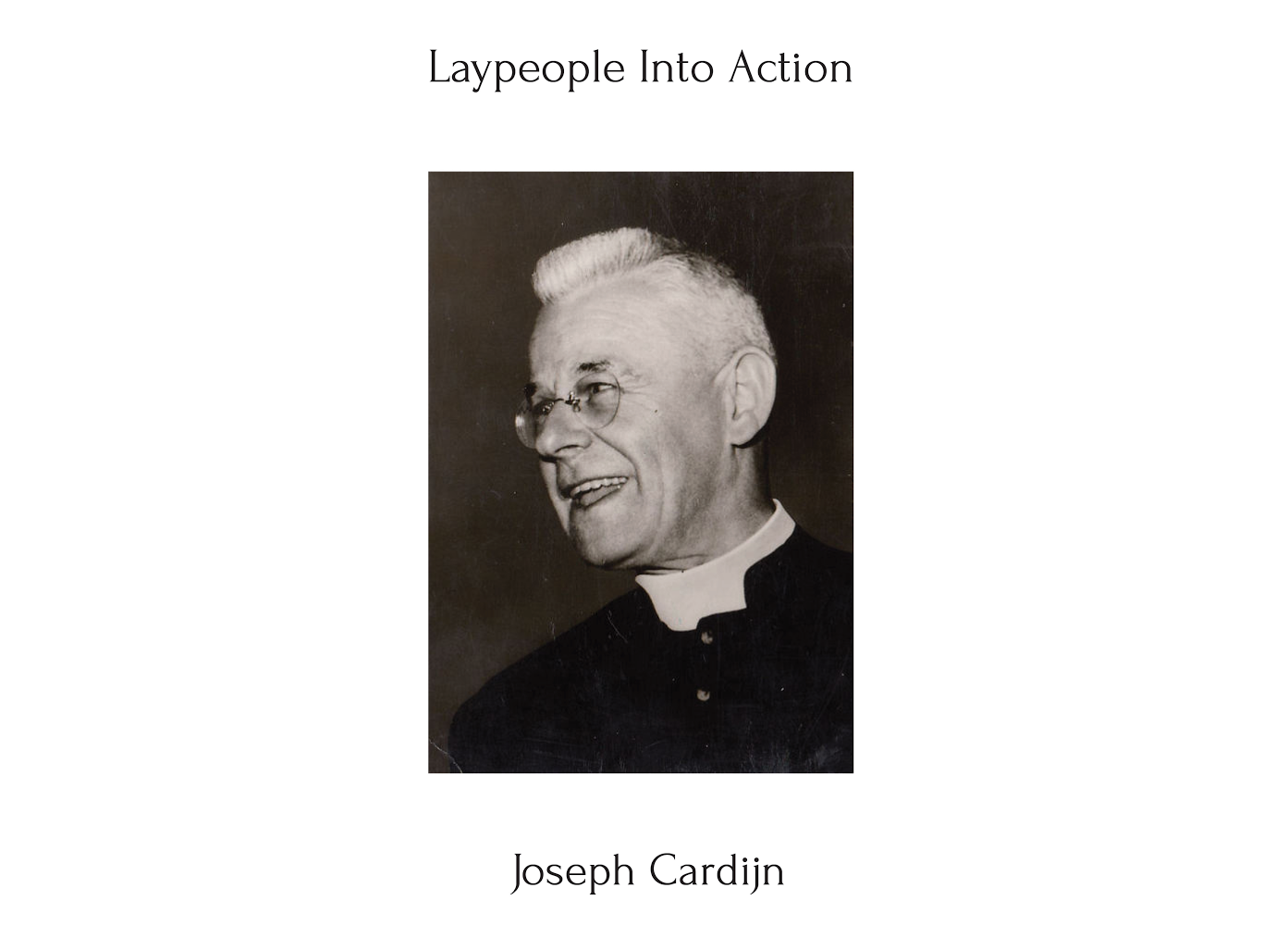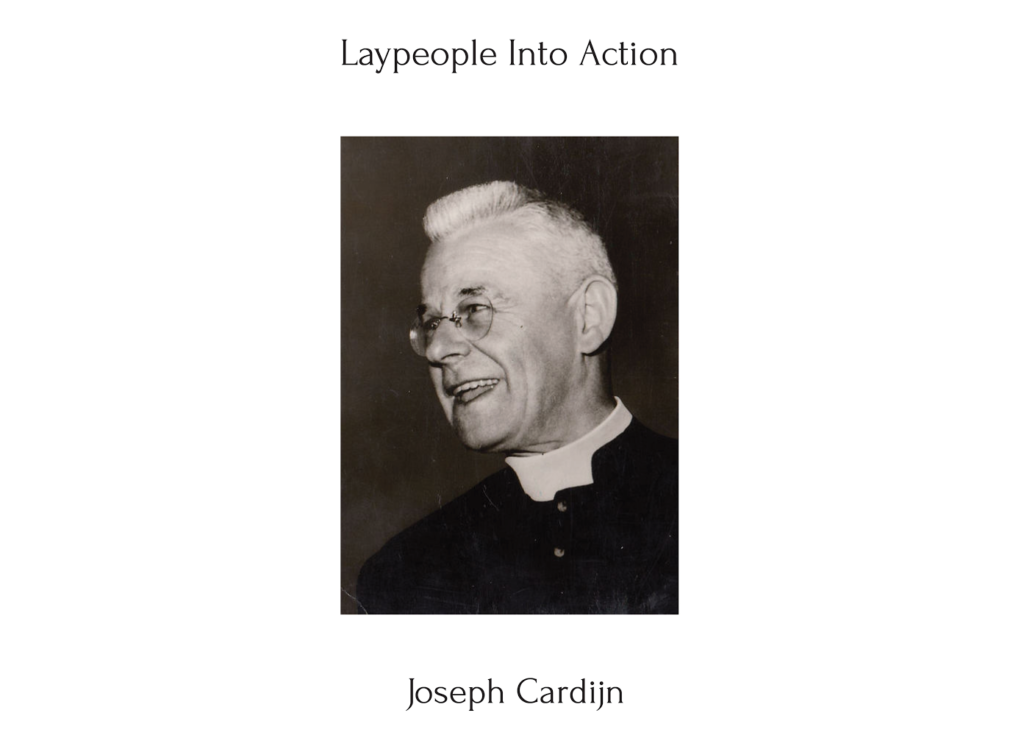 Laypeople Into Action
A reprint of Cardijn's classic 1964 Laymen into Action, now titled Laypeople into Action. This seminal work has been for many years the principal introduction to the Jcosist movements and the Jocist method of 'See, Judge, Act', the 'review of life method'. The Jocist 'See, judge act' were to became key words in various documents from Vatican II  due to the influence of Cardijn and others associated with him and his work in the Jocists movements, who wrote or contributed in some way to some of the key documents from Vatican Vatican II.
Joseph Cardijn: Born in Belgium, ordained in 1906, Cardijin was nine years old when the the papal encyclical Rerum Novarum was released. His life can be seen as a brilliant application of the principles of that social document.
He dedicated himself to the working class and especially to young workers whom he saw leading degraded and dechristianised lives in the industrial lives in the industrial society of Northern Belgium.
Cardijn established the Young Christian Workers (YCW) movement, an international movement, in the early part of this century. His sound apostolic theology has provided inspiration and guidance for the YCW and for other apostolic movements, including the YCS, and TYCS.
Laypeople into Action is a collection of writings and speeches by  Cardijn explaining his conception of the person and their mission, methods of formation, Cardijn's hopes for the future and his understanding of the Church in the modern world.
There is solid food for thought here for those actively engaged in the lay apostolate, giving a detailed outline of a theology of the laity, a theology of mission for the laypeople and for priests, the role of priest in forming lay leaders, a foundational document on the how and why of lay formation, of formation through 'like to like', and the importance and role in the Church and society of international movements of laypeople such as the YCW and the YCS.